Logistics
Logistics Department
Our logistics play a key role in the effectivity in the whole company.
The right setup for the suppliers' delivery in terms of volume, frequency, and packaging is important for our efficient material intake, stocking, and delivery to our production.
We work with barcodes to prevent any mistakes with a very high efficiency.
We have a lot of specialised pallets for material transportation.
For our assembly lines, we combine JIT material delivery with Kan-Ban systems for small parts.
We are continuously working on space optimisation and material flow setup. We are equipped with a rampfor containers loading and unloading. We dispatch finished machines worldwide except Australia.
The company is located very well in the industrial part of Pilsen with a short connection to the highway.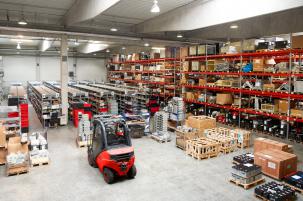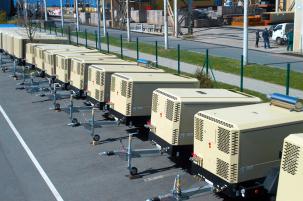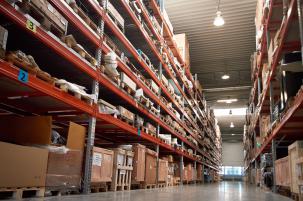 We use a terminal technology connected directly to our system. With the help of terminals, we provide online data transmission into our system.
We use modern handling techniques for storing and removing materials such as sideloader forklifts. With the help of this technique, it was possible to increase the storage capacity by reducing the size of the transit areas without limiting the manipulation.
When we are loading machines, we use handling equipment and we take care of the correct and safe loading of finished products. Our products are highly secured to prevent as much damage as possible.